Royal Maintenance and Cleaning is here for YOU!
Let us be your partner in creating a successful and healthy business!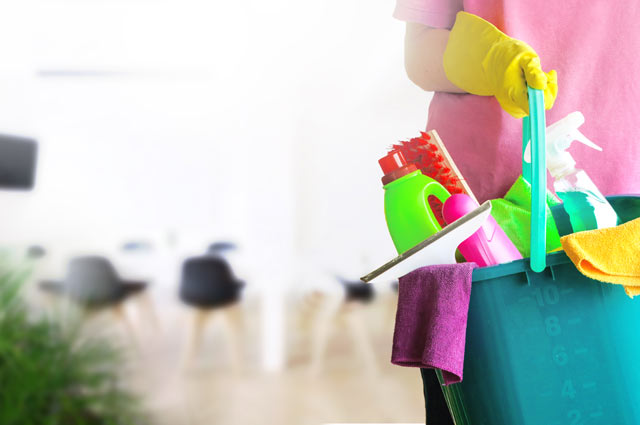 Royal Maintenance and Cleaning can do the cleaning for you, letting you focus on running your business. We understand that a clean environment generates productivity, reduces stress and promotes confidence in employees as well as visitors & guests whether it is to your hospital, educational facilities or your office. You can rest easy knowing your workplace is being cleaned by a bonded and insured professional cleaners that have the experience and integrity to handle your commercial cleaning needs with efficiency and discretion. Royal Maintenance and Cleaning is proud to offer you free estimates and walk through analysis for the following commercial, industrial & professional cleaning venues.
Our Maintenance & Cleaning Services
Why Choose Royal Maintenance and Cleaning Services
Licensed, Bonded and Insured
Have peace of mind and protection. Royal MC is fully licensed, bonded, and insured.
First-Class Customer Service
We promise to always listen to your needs and concerns to ensure your expectations are met and exceeded.
Every business is unique. We custom tailor our commercial cleaning service to fit your needs.
We believe in providing ongoing training and education for our employees and are proud to employ experienced and certified professionals.
You will have a single point of contact with a supervisor who will ensure our quality of service is upheld and will make sure you are satisfied.
We are so confident you'll be happy with our services that we do not require a long-term contract. You can cancel anytime.
Trust our Royal Process
Royal Maintenance and Cleaning processes are established based on the CDC's guidelines for cleaning and disinfecting. Our
Royal 4-Step
Process helps keep your workplace open by combating the viruses, bacteria and germs that can cause the spread of illnesses and outbreaks.
Serving Great Toronto Area (GTA)
Since 2013, Royal Maintenance and Cleaning has partnered up with many businesses all over Toronto and the GTA to ensure each workplace is safe, attractive and healthy for their employees and clients. Together, we can increase productivity, confidence, and reduce stress by keeping your workplace clean and healthy. Let's work together!
Get service quote